Tags
2 course served lunch, @seanhumby', answers, art, BNSW, Bristol, Bristol Business Network, Business, business improvement, Business Network South West, Business Network SW, business realtionships, businessnetworkswdot org, Businessnetworkswdotorg, charity, Coffee, collaborations, connections, conversation, conversations, daryl fulls, decision makers, Devon, Exeter, Exeter Business, Exeter Racecourse, face book, face to face, hosted events, hotels, investment, LinkedIn, longest running lunch, longevity, marketing, network, networking, networking events, networking lunch, Networking skills, Nigel Wilkinson, opportunities, opportunity, peter slater, power marketing, questions, relationships, return on investment, roger moore and associates, scariest, Sean Humby, seating plan, Social Media, Social Media Marketing, Somerset, steve gaskell, structured networking, table hosts, Taunton, theodore zeldin, time networking, tips, Twitter, venues, wnw digital, wordpress, www.business-networksw.co.uk
The art of conversation – delivered by those at Exeter Business Network's August event – inspired by Theodore Zeldin
August 7, 2014
The Exeter Business Network event on 6th August at Exeter Racecourse was a super success and brought together numerous decision makers from Exeter based businesses – all of whom brought their conversation, enthusiasm and energy to the event yesterday.
The Theodore Zeldin approach to a menu of conversation certainly led to some (and this was on my table!) scary things that people have done and also to what we would be doing if we weren't doing what we do now.  (
There is an article here that I trust you will find interesting!
)  Each table is hosted and each person has 3 minutes to present their business, the benefits it brings to others, share their success stories and give others the opportunity to ask questions – that is the top level of a conversation and the "Zeldin" questions mean that you get the chance to really see the person.  On the table host aspect I must add that when the request for help is sent the response do make me smile – and the venue being Exeter Racecourse provided a special set…..
"Yes, of 'horse' I will. No need to 'nag' or sit on the 'fence', it's a sure 'bet' that I'll say yes."
"I love the way you "flog a willing horse! " I shall ,of course, be delighted"
"What a pedigree piece of writing, it certainly has put the bit between my teeth, hopefully I will not bolt my lines when I trot through the table host replies, I shall bridle back my enthusiasm!" Oh fetlocks I have run out!  Best I rein this in!"
There was also some great networking quotes fromm people born on 6th August – although they may not have known it!
"One sometimes finds what one is not looking for" Alexander Fleming b 6/8/1881
"just as our eyes need light to see, our minds need ideas to conceive" Nicolas Malebranche b 6/8/1638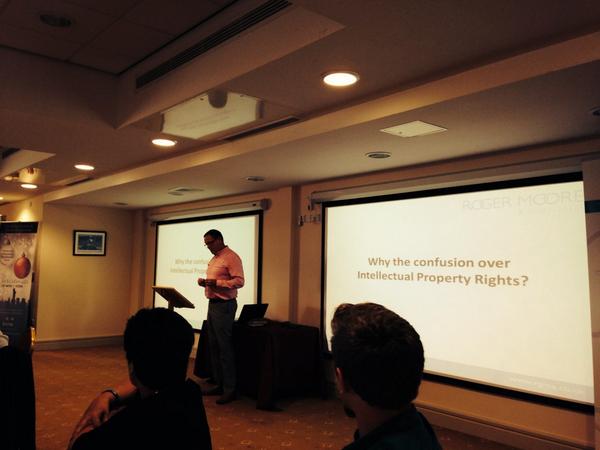 Thank you to Nigel Wilkinson of WNW Digital for the way in which his network has helped him relocate (Space), reconnect (Cobalt Communications) and re-brand (Quickprint) his business!  
I must thank
Peter Slater from Power Marketing
who had asked me if I could get a focus group together for a project that he was working on – I did and what an interesting exercise it was – the thank you is for the donation of £250 that will be donated to the Exeter Business Network Charities…..
The
Devon Air Ambulance Trust
is the charity which raises the funds to keep 2 emergency Air Ambulances flying. This is no small feat as each and every year we have to raise in the region of £4.5 million to keep both of the helicopters airborne.  
Click here to donate
Families for Children
place children for adoption from throughout the UK, who have experienced loss and upheaval. We find for them stable, loving families in Devon, Dorset, Cornwall and the Isles of Scilly. We are special because we have a 'forever' policy of support and this means that we offer support to the child and new family for as long as they need us.
Click here to donate
WESC Foundation's
aim is the education and care of young people with visual impairment and/or complex needs and their transition into school, college and beyond.  By providing a specialist centre for education, training and expertise, WESC Foundation create a better life for people with visual impairment.
Click here to donate
The vision of
St Loye's Foundation
is that each individual should have the opportunity to achieve their maximum potential, irrespective of natural abilities or setbacks experienced in life. Mission – St Loye's mission is to be the preferred choice of people with physical, mental health, sensory and other disabilities, or with long-term health conditions, to improve their quality of life and degree of independence.  
Click here to donate
Didn't get to the event then engage by
And penultimately September's event on the 10th at Exeter Golf and Country Club – super seminar, THE networking lunch…..conversations and connections to enhance your business!
Some quotes ended the event one a networking one from Lucille Ball – "Ability is of little account without opportunity" – and then 2 more (not networking ones) – that certainly made me smile!
Lucille Ball (b 6/8/1911) quoted
"The secret of staying young is to live honestly, eat slowly and lie about your age"
And finally Robert Mitchum (b 6/8/1917)
"People think I have an interesting walk; I'm just trying to hold my gut in"
Thank you also for the positive comments on Twitter (#BNSW @seanhumby)

TheEmberClubAug 06, 4:26pm via Twitter Web Client
Had a great morning at the Business Networks South West with @seanhumby and met some fantastic people! #Exeter #BNSW#Networking #Business
qChrisWoodAug 06, 6:03pm via Hootsuite
RT @seanhumby: Excellent result @ExeterRacesfor #BNSW #networking lunch – 1st – Conversation 2nd Connections & 3rd Collaboration TY http:/pic.twitter.com/cAidJKnhDj
3 retweets
seanhumbyAug 06, 3:08pm via Twitter for BlackBerry
"@BushandCo: Great lunchtime spent at #BNSW with @RogerMooreAssoc and as always @seanhumby doing a great job! pic.twitter.com/4OPTzgXJbC
BushandCoAug 06, 3:07pm via Twitter for iPhone
Great lunchtime spent at #BNSW with @RogerMooreAssoc and as always @seanhumby doing a great job!pic.twitter.com/BcBT1bA4ku
shanecannAug 06, 11:14am via TweetDeck
@BelindaNewtonHR @ExeterRaces @seanhumby Same here! See you there!
BelindaNewtonHRAug 06, 11:10am via Hootsuite
#BNSW Lunch at @ExeterRaces today. Looking forward to seeing everyone @seanhumby #Networking
and those received on email……
Hey Sean
Just wanted to say thank you for putting on a great lunch event to day ……as always!
I had a very enjoyable time – especially the part when we were listening to young Carlos (Shoutboxapp)
What an amazing young man – I reckon he is going places – and probably quite quickly
You did a great job table hosting
I am looking forward to next month's event already!!
Have yourself a great week 
Daryl
Great networking lunch today, the focus group was very interesting and kind of you to ask…."
Steve Gaskell ActionCOACH 
01626 240218 Website:
I have been to many networking events since my secondment to Exeter and I have to say yesterday was one of the best and I can see why you had so many at it.  My morning yesterday did not get off to a good start and I nearly cancelled as I did not feel I would be at my best, but I did not and I am pleased I turned up. My table was interesting, and I did find Roger Moore's talk very informative.
Sales & Marketing Executive