Tags
2 course served lunch, @brownintown, @olddownmanor, airhead animation, answers, BizVidz, Bristol, Bristol Business Network, Brown in Town, Business, business improvement, Business Network South West, Business Network SW, business realtionships, businessnetworkswdot org, charity, Coffee, collaborations, connections, conversations, decision makers, Devon, Exeter, Exeter Business, face to face, hosted events, hotels, Inge Dowden, investment, LinkedIn, longest running lunch, longevity, marketing, Matt Richardson, network, networking, networking events, networking lunch, Networking skills, Old Down Manor, peter prater, questions, relationships, return on investment, s factor, Sean Humby, seating plan, Social Media, Social Media Marketing, structured networking, table hosts, time networking, tips, Twitter, venues, wordpress
Old Down Manor filled with smiles, conversations and connections
November 13, 2014
With a lion at the door
Was there to be a roar?
There certainly was
Conversations, connections and applause
Bristol Business Network's event this November
Will be one to remember 
With enthusiasm in abundance
And relationships in the ascendance
Super seminar to start
And thespians playing their part
What more can I say 
Please feel free to read on today!
Sean Humby's report from 12/11/14
Wow – an event full of smiles, so much enthusiasm, conversation and laughter at Old Down Manor yesterday.
Beginning with a seminar hosted by Sam Finlay.   A super seminar on the way in which animation can enhance and add to the content marketing strategy for businesses.  With prospective customers looking to be engaged, educated, enticed, rewarded and entertained animation can provide a fantastic vehicle.  Sam demonstrated the plethora of sites available to assist you, even showing a simple way in which we can draw!  If you would like to explore the potential of animation for your business contact Sam – the Chief Scribbler onmailto:sam@airheadanimation.co.uk
Another WOW and another what can I say about the fabulous 10 minutes – Matt Richardson of Recognition Express directed, wrote the script, provided the sound effects  – based on a Carry on, double entendre delivered and innuendo inspired theatrical production ably assisted by the thespians David Minns – Brown in Town and Peter Prater of QTAC Payroll Software & Outsourcing.  Brilliant performances!
At the event
Announcements at the event
Do you want to grow your business by 32% this year? Then you need to make sure it is equipped for SUCCESS in the 21st century.  Come to The S-Factor and learn from our panel of experts about:
Visualised one page business plans
How to get funding for your business
Employee engagement
Mindset for success
Running a successful business
Enjoy some wine and nibbles, network with like-minded business owners and come away with essential learning that can help you grow your business.  Super Early Bird SOLD OUT – Early Bird still available 
Ever thought of becoming a Non-Executive Director as part of a Portfolio Career or to develop your boardroom skills prior to taking up an executive director role?
The How to become a Non-Executive Director course helps you to plan and prepare for your first NED position. It instills a real sense of what is expected of NEDs, and how you can meet the challenge.
This one-day interactive course is aimed at aspiring NEDs and covers essential knowledge about roles, responsibilities, strategy and corporate governance that are key foundations for a Non-Executive board role. It also considers up to date thinking on corporate governance and the responsibilities of owners, the board and employees………
David Minns – Brown in Town – Bristol's local tailor – if you know anyone who is or knows others that are going to brides and grooms then David can ensure that they look be sartorially splendid on their big day
The Jessie May Trust – Caring at Work.  Could your business raise £1,000 to help sponsor a Jessie May Nurse? Jessie May Nurses use their incredible skills to enrich children's short lives and provide high quality care for the whole family. It's vitally important that, when a child does eventually die, their family has lots of positive memories to look back on. Caring at Work is a new initiative enabling local business to support local families. In return for your commitment to raise £1,000 to help sponsor a Jessie May Nurse we'll support your business every step of the way and promote your involvement with us through the local press, radio and TV…
Quick reminders
Preview for the next event on 17/12/14 is here
Seminar before THE lunch will be covering topics….
Company directors extracting surplus cash from companies in a tax efficient manner
Deferring (and then eliminating) capital gains tax when selling an asset such as a buy to let property or share portfolio
How to become a "non-taxpayer" legitimately
Looking at possible alternatives to pensions
How to keep Inheritance Tax exemption when selling a business and also access and control over the capital
For those who have sold a business in the last 3yrs how they can regain their IHT exemption back again immediately and keep access to their capital
IHT planning where the investment could become IHT exempt in as little as just two years and clients can maintain access and control of their money
Hosted by LP Wealth Management and Dominque Butters of Octopus Investments
Then THE networking lunch with the raffle to support The Jessie May Trust
Feel free to donate prizes/lots – fine wine, champagne, weekend breaks, spa treatments, sports memorabilia, tickets for events, services, products, business books, fine chocolates, experience events……In 2013 the raffle raised over £250!
Businesses that could and would benefit from networking
Business Network SW is on LinkedIn – could you follow?
Even try BNSW Face Book page and post a "like"!
Business Network SW – discussion group on LinkedIn – 1299 members!  Feel free to get involved and participate in discussions, comment and post!
 Quotes from the event
"Without promotion something happens – nothing" P.T Barnum
"Nothing is a waste of time if you use the experience wisely" – Auguste Rodin b 12/11/1840
"If everything is under control, you are not going fast enough" – Mario Andretti (thank you Roy Adair)
"Happiness is a perfume you cannot pour on others without getting a few drops on yourself" – Ralph Waldo Emerson
Gallery from the event
 On Twitter and by email
Today's event was my favourite BNSW event since Richard signed me up nearly 3 years ago.
The atmosphere in the room was exuberant. 
Hat's off and see you next month!

"Sean
It was a really good venue, nice lunch and some very constructive / opportune conversations.
Sam
Super 10 minutes from @RecognitionExp with thespian support from @brownintown and @qtacpayroll #BNSW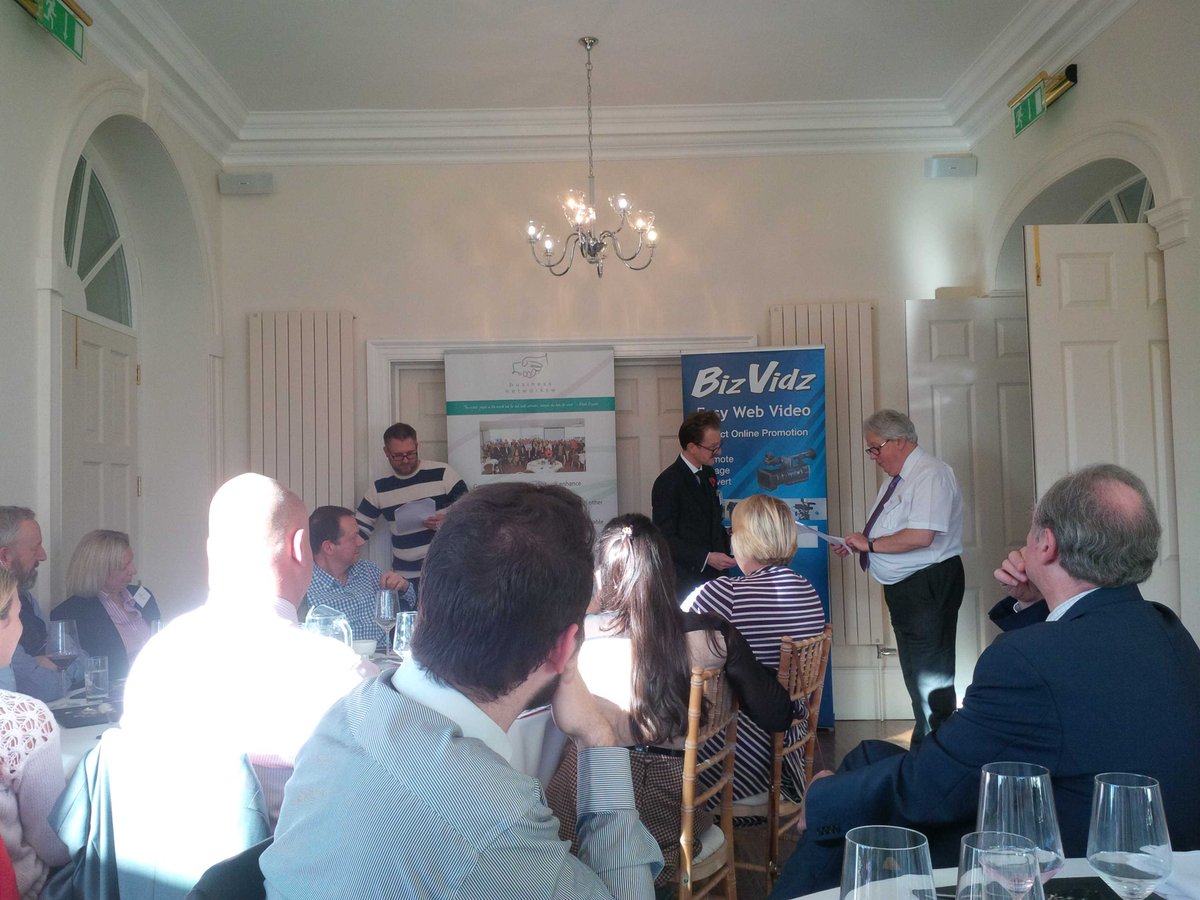 2 retweets
The view from @OldDownManor during the #BNSWlunch. Thanks for organising it here @seanhumby. Great food too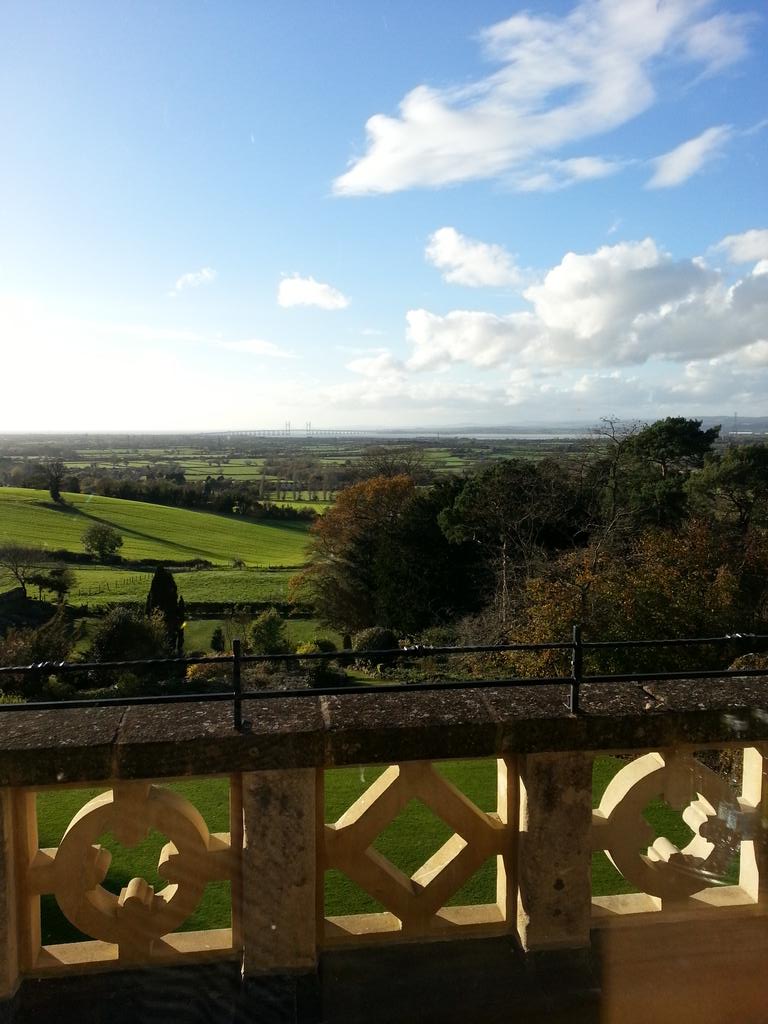 1 retweets
Hudsonaccountan
11:30am via Twitter for iPhone
Up to my elbows in Swarfega trying to make myself presentable for lunch with @brownintown@IngeDowden @seanhumby @RecognitionExp and co
#BNSW Bristol event today @OldDownManor -looking forward to welcoming everyone with a roar!#lion pic.twitter.com/A
ZoW4ygyRN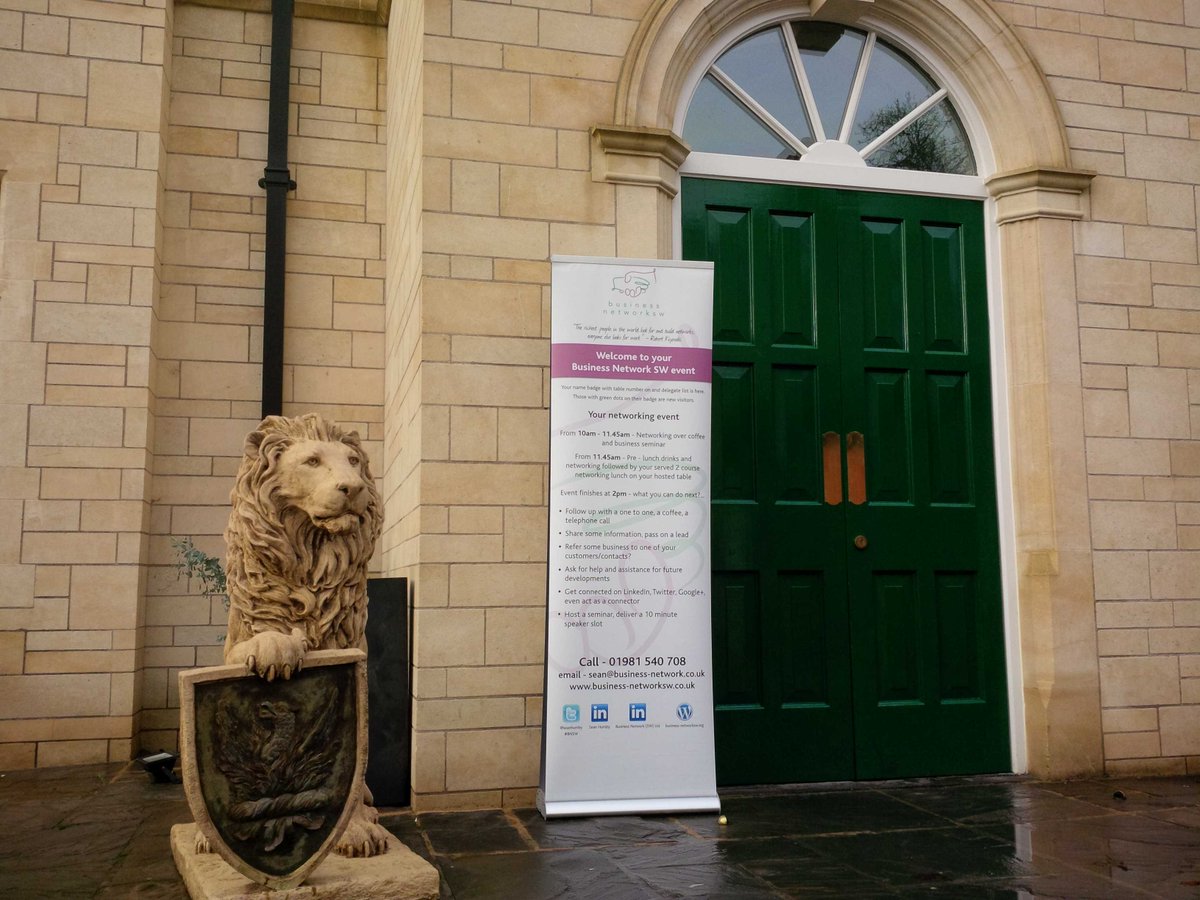 1 retweetsReader
1 retweets
Hudsonaccountan
9:44am via Twitter for iPhone
@seanhumby @OldDownManor looking forward to seeing you
Show Conversation
seanhumby
Nov 11, 9:15pm via Twitter for BlackBerry
"@wintenders: @seanhumby @OldDownManorLooking forward to Wednesday, Sean!"Me too!#BNSW

wintenders
Nov 10, 8:45pm via Twitter for Android Tablets
@seanhumby @OldDownManor Looking forward to Wednesday, Sean!
Hide conversation
seanhumby  Delighted that all these people http://t.co/3vUmVrxQTD are coming #networking #bristol with#BNSW @OldDownManor – still time to book!6:15pm, Nov 10 from Hootsuite
wintenders  @seanhumby @OldDownManor Looking forward to Wednesday, Sean!8:45pm, Nov 10 from Twitter for Android Tablets