Tags
2 course served lunch, @seanhumby', answers, BNSW, Bristol, Bristol Business Network, Business, business improvement, Business Network South West, Business Network SW, business realtionships, businessnetworkswdot org, Businessnetworkswdotorg, cafe style speed training, charity, Coffee, collaborations, connections, conversations, decision makers, Devon, Exeter, Exeter Business, face book, face to face, flip a but, hosted events, hotels, investment, LinkedIn, longest running lunch, longevity, marketing, network, networking, networking events, networking lunch, Networking skills, Nigel Wilkinson, opportunities, opportunity, questions, relationships, return on investment, sausage, scott hunter, Sean Humby, seating plan, sizzle, Social Media, Social Media Marketing, structured networking, table hosts, time networking, tips, Twitter, venues, wnw digital, wordpress, www.business-networksw.co.uk
Balloons, blindfolds, conversations, connections and top advice – Super start to 2015 at Exeter Business Network's January event
January 8, 2015
Sean Humby reporting from the Exeter Business Network event held at Sandy Park on 7th January.
Our first visit there since the multi-million £ refurbishment and extension and what a great job they have done – conference and meeting facilities second to none – food and service great as well!  With spaces that can seat over 600 for a dinner to meeting rooms for a bakers dozen – many with the added bonus of being able to watch a Premiership team train!
The event began with a fabulous dynamic Café Style Sales Development Boot Camp led by Scott Hunter where those that attended participated in a number of fun, different and engaging games that all led to a greater awareness of sales language and skills that support sales in the new economy – where the customer/consumer is know better informed, has access to a global market, can review a business at the drop of a hat (good or bad) and has a choice wider than ever.
Flip a but, balloon volleyball and sizzle a sausage were 3 of the games – don't be put off by the names it's the content and how and what was learned that is the key – each of the activities showing how to work through a customers needs/want by using their own language, finding out what people's why is, the WIIFM all based on the latest expertise…..the gallery below has photo's from the session – look out for the balloon and blindfolds!
A couple of key learning points that came as a result of the discussions after the fun! "people don't buy what you do, they buy why you do it" – Simon Sinek
Daniel Pink – "who's last "real job" was as Al Gore's speechwriter, Dan Pink went freelance to spark a right-brain revolution in the career marketplace" – what motivates us, what is our purpose… Simply described by Scott during the seminar with the following anecdote "During a visit to the NASA space center in 1962, President Kennedy noticed a janitor carrying a broom.  He interrupted his tour, walked over to the man and said, "Hi, I'm Jack Kennedy. What are you doing?" "Well, Mr President" the janitor responded, "I'm helping put a man on the moon."
Following the seminar THE Networking lunch with the opening quote from Maya Angelou – "I've learned that people will forget what you said, people will forget what you did, but people will never forget how you made them feel"
Which is what networking and building great relationships is all about!
As well as a plethora of conversations over the 2 course lunch there were connections being made – new ones being started, existing being reinvigorated and a buzz of enthusiasm for the year ahead
The lunch speaker – Nigel Wilkinson from WNW Digital looked ahead to 2015 with a super 10 minutes on Digital Marketing – the 12 days of!
Announcements made at the event
I'll be there as well as 100's and 100's and 100's of others!
Contact Dave Barr or Colin Slade – Tel: 01392 349 135
The quest for Joe Bloggs continues……
"If you introduce someone called Joe Bloggs who is a decision maker in a business – they come to an event and join then I will give you 12 months membership free!"
Businesses that could and would benefit from networking – to name a few!
Business Network SW is on LinkedIn – could you follow?
Even try BNSW Face Book page and post a "like"!
Business Network SW – discussion group on LinkedIn – 1310 members!  Feel free to get involved and participate in discussions, comment and post!
And the closing quote – very relevant at the start of a year…….
"All great achievements require time.  If you're going to think, hink big, it takes no more calories" – Maya Angelou
That's the end of my report from the event – just the gallery below and what was said on Twitter!
Have a fantastic day and I look forward to seeing you and your guests on February 4th 2015!
Sean Humby – Director and Host
Gallery from event
From Twitter
seanhumby
1:33pm via Twitter for BlackBerry
"@devonbizexpo: Great to have @seanhumby on board spreading the word about the @devonbizexpoon 30/4/15 ow.ly/GZsQb #dbexpo #BNSW

devonbizexpo
1:29pm via Hootsuite
Great to have @seanhumby on board spreading the word about the @devonbizexpo on 30/4/15ow.ly/GZsQb #dbexpo
nigelwnw
Jan 07, 3:50pm via Echofon
Thanks to @seanhumby for another great #BNSWlunch & for giving me the chance to ramble on about the benefits of digital marketing
1 retweets
BoyceHatton
Jan 07, 3:28pm via Twitter for iPhone
Thanks @seanhumby for another awesome networking event. #bnsw
1 retweets

multi_story
Jan 07, 2:40pm via Twitter for iPhone
Great network @seanhumby #BNSW great range of businesses & @ExeterChiefs rugby tactics thrown in. @SandyParkExeter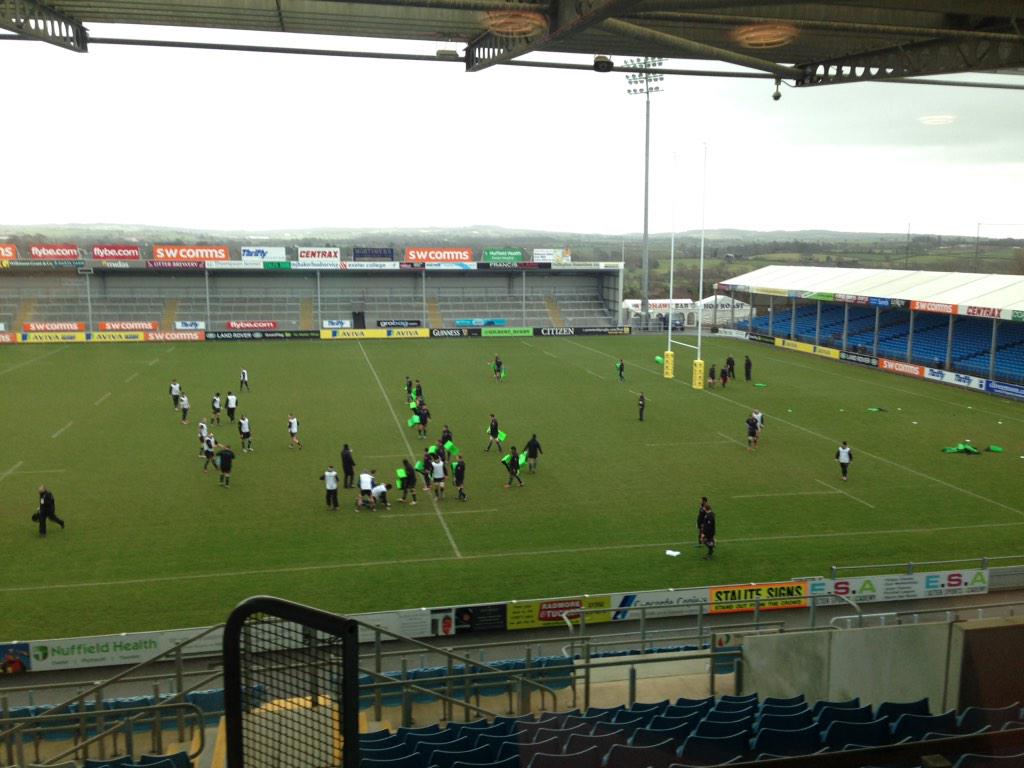 4 retweets

BridwellDevon
Jan 07, 11:39am via Twitter for iPhone
A marvellous #meeting of minds for us today! The#businessnetwork #southwest lunch @SandyParkExeter @seanhumby & a brainstorm @ChalkWardPR
3 retweets
HRDeptExeter
Jan 07, 11:30am via Hootsuite
#BNSW lunch at Sandy Park this afternoon with @seanhumby pre lunch seminar @cafestyleuk & @wnwdigital busy but very 'filling' lunch today
1 retweets
AccordAdValue
Jan 07, 9:30am via Sprout Social
Account Manager @JMSNDevon is attending the#Exeter Business Network Event today, say hello if you see her! @wnwdigital @seanhumby
1 retweets
AccordAdValue
Jan 05, 2:30pm via Sprout Social
We are very much looking forward to attending the Exeter Business Network Event on Weds @seanhumby @SandyParkExeter @wnwdigital@JMSNDevon
3 retweets