Tags
2 course served lunch, @seanhumby', alex wren, answers,  , Belinda Newton, Bitpod, BNSW, Bridwell Park, Bristol, Bristol Business Network, Business, business improvement, Business Network South West, Business Network SW, business realtionships, businessnetworkswdot org, Businessnetworkswdotorg, charity, Chris Catt, Coffee, collaborations, connections, conversations, decision makers, Devon, Disability Confident, Exeter, Exeter Business, face book, face to face, hosted events, hotels, investment, ivar mountbatten, LinkedIn, longest running lunch, longevity, marketing, network, networking, networking events, networking lunch, Networking skills, opportunities, opportunity, questions, relationships, return on investment, robert orme, Sean Humby, seating plan, Social Media, Social Media Marketing, structured networking, table hosts, the dining room, the orangery, time networking, tips, Twitter, venues, wordpress, www.business-networksw.co.uk
The wrap up from Bridwell Park – venue for March's Exeter Business Network event
March 5, 2015
"Every speaker has a mouth
An arrangement rather neat
Sometimes filled with wisdom
Sometimes filled with feet"
Robert Orben b 4/3/1927
Definitely an event filled with wisdom!
And conversation and connections being made!
All this at Bridwell Park – a superb setting that was enjoyed by all at this Exeter Business Network event.  An event which was brought together through a network – I met Vicky – Events Director at Bridwell at a networking event; and then Vicky's own network came into it's own – the lunch was provided by Posh Nosh, the equipment used at the event was from Stage Engage, the wonderful venison charcuterie tasters were from Touch of Hart……..
With networking over coffee in the splendid surrounding of the entrance hall and dining room to start the day; leading into the business seminar
Hosted by Chris Catt – The Life Coach Station and Belinda Newton – The HR Dept – an informative seminar on the importance and benefits of being Disability Confident. Full of top advice and information to enable you not to make any costly mistakes and more importantly how to take advantage of the support and advice that is available – all brilliantly demonstrated with a variety of case studies where Chris and Belinda have helped numerous businesses demonstrating their innovative solutions with disability for business.
Did you know that the disabled contribute over £20bn to the economy? Did you know that the largest payout to someone disabled who had been discriminated against was over £235K? Do you know the definition of disabled? If you know all the answers great – you are on the way to being Disability Confident – and are benefiting from a fantastic resource and generating loads of opportunities. If you haven't then take a look at this presentation.  If you missed this then have no fear
 To contact Chris Catt  to contact me, view the specialist LinkedIn group or to book a free, no-obligation 15-minute chat with me."
Chris was supported by Belinda who can offer the complete A-Z so whatever your issue…..
Absence Management, Bullying and Harassment, Contracts of Employment, Disciplinary Matters, Employment Law, Flexible Working, Grievances, Health and Safety, Industrial Relations, Job Descriptions, Key Performance Indicators, Learning and Development, Maternity, Paternity, Parental Leave, National Minimum Wage, Occupational Health, Part-time Workers, Questions for Interviews, Redundancy, Staff Surveys, TUPE, Unfair Dismissals, Volunteers, Working Time Regulations ,Xmas Bonus and Other Perks, Young Workers, Zero Hours Contracts and anything else HR related!  Read more on Belinda's Blog – Preventing People Problems
Contact Belinda –  0845 8630653  belinda.newton@hrdept.co.uk   @BelindaNewtonHR  HR Dept Website
Secondly "Thank you" to Alex Wren of Bitpod for the speaker slot  – an interactive and I trust thought provoking 10 minutes – a preview of his reverse marketing masterclass taking place on April 15th.
Alex will share his ideas and experiences with Reverse Marketing. If you don't like cold calling, sending promotional mailers or spending money on advertising, then this could be just what you need to market your business in 2015!
Reverse Marketing focusses on the customer journey, Bitpod are big fans of this technique and can claim numerous successes, some with brands that you might of heard of (such as Baxters, NHS, Pasta King & Calendar Club) and some other equally excellent local businesses. In this seminar, Alex will share his toolbox of techniques to help your potential customers discover the benefits of your product or service. Naturally video marketing methods will be covered, however this seminar is about the overall strategy and how to make everything work together from social media to your CRM to your website and more. Bitpod promise you will walk away with some great new ideas and your very own Reverse Marketing action plan.
**********************************************************
Next event 15/4/15 at Sandy Park.  As it is World Art Day (celebrating creativity!) there is something very creative and special that will be taking place…..the Super seminar hosted by Alex Wren  – Reverse Marketing – before THE networking lunch! Preview here! 
ANNOUNCEMENTS
I'll be there as well as 100's and 100's and 100's of others!
Contact Dave Barr or Colin Slade – Tel: 01392 349 135
Email: exeter.office@thebestof.co.uk
**********************************************************
**********************************************************
Devon Life Business and Professional
Devon Life Business and Professional is a brand new magazine, launching on 12th March, and will be packed with tantalising copy, matching the top-notch content readers are already treated to in our county magazine.   The new, quarterly publication will be bursting with insightful news, inspiring features and important advice all linked across the Devon business community.  Being polybagged with the April edition of Devon Life means every reader who currently reads our main magazine, will also get a copy of Business and Professional.
We will be hosting 200 top business decision makers at our launch event on the 26th March at Sandy Park.
The concept is to create a networking umbrella where business owners and decision makers can share business intelligence and work with each other. The publication, website, email newsletters, social media and events are all results of that networking umbrella, bringing the county's business community to work together.  Please get in contact with Llewellyn for the chance to get involved with this exciting project.  mailto:Llewellyn.Nicholls@archant.co.uk  07740 030 531 – 01392 888415
**********************************************************
Look for Joe Bloggs***
Any guest* that you invite who joins earns you a bottle of bubbly/fine port – unlimited.
Businesses that could and would benefit from networking – to name a few!
Business Network SW is on LinkedIn – could you follow?
Even try BNSW Face Book page and post a "like"!
Business Network SW – discussion group on LinkedIn – 1322 members!  Feel free to get involved and participate in discussions, comment and post!
Tim Vine b 4/3/1967
"So I said to the gym instructor: 'Can you teach me to do the splits?' He said: 'How flexible are you?' I said: I can't make Tuesdays"
"I rang my local swimming pool, I said "Is that the local swimming pool?" He said "it depends on where you are calling from""
Robert Orben "Happiness is a very small desk and a very large waste paper bin"
Have a fantastic day and I look forward to seeing you and your guests on April 15th 2015!
Gallery from event
https://www.youtube.com/user/DisabilityConfident
From Twitter!
Posh_Nosh
5:10pm via TweetDeck
@claireextrahelp @BridwellDevon @louiseextrahelp@seanhumby Glad you enjoyed them!!! 🙂 #Exeter
Hide conversation
claireextrahelp  Lovely food and gorgeous macaroons today from@Posh_Nosh @BridwellDevon #BNSW @louiseextrahelp @seanhumbyhttp://t.co/EEN0DBzoRt5:08pm, Mar 04 from Twitter for iPhone
Posh_Nosh  @claireextrahelp @BridwellDevon @louiseextrahelp@seanhumby Glad you enjoyed them!!! 🙂 #Exeter5:10pm, Mar 04 from TweetDeck
claireextrahelp
5:08pm via Twitter for iPhone
Lovely food and gorgeous macaroons today from @Posh_Nosh @BridwellDevon #BNSW @louiseextrahelp@seanhumby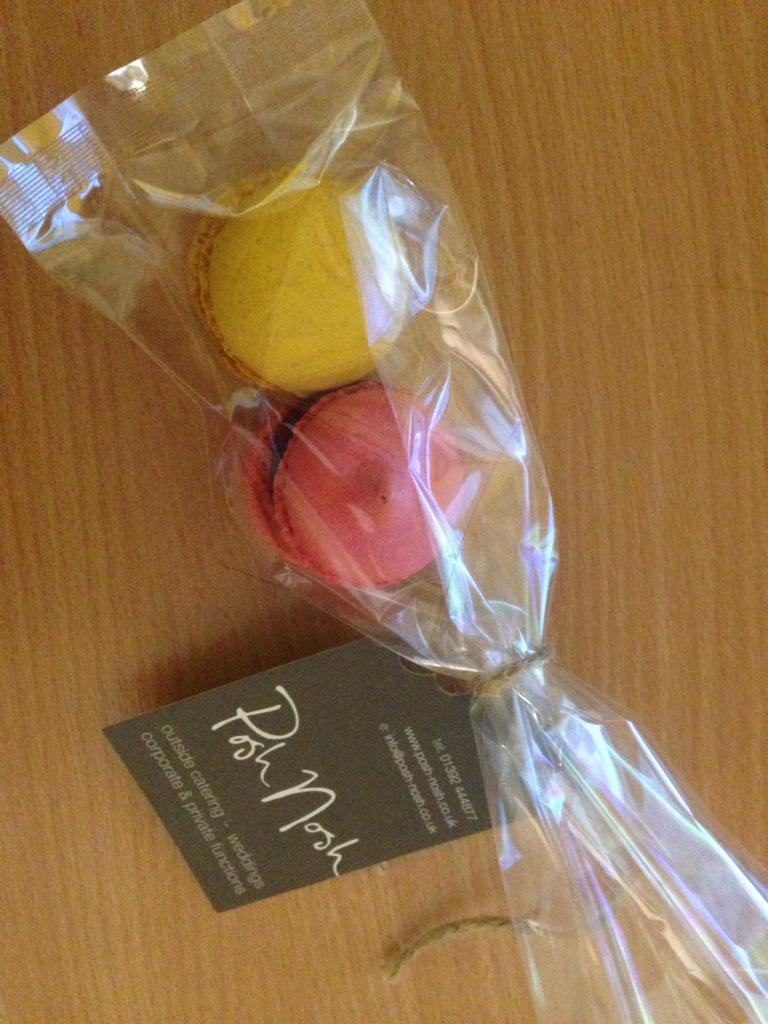 5 retweets
louiseextrahelp
4:42pm via Twitter for iPhone
Amazing lunch & stunning venue! Thank you @BridwellDevon for being great hosts! @claireextrahelp@seanhumby #BNSW #networking
5 retweets
claireextrahelp
4:34pm via Twitter for iPhone
Fantastic lunch @BridwellDevon today, gorgeous new venue for Devon with @louiseextrahelp @seanhumby #BNSW
2 retweets

RichardHussey1
4:12pm via Twitter Web Client
Very enjoyable #BNSW network today at the magnificent Bridwell Park, Uffculme. Thanks for arranging @seanhumby
2 retweets

BridwellDevon
4:08pm via Hootsuite
Thanks for joining us today, it was great to host #BNSW – @seanhumby, @HRDeptExeter, @catt_chris, @nigelwnw, @RachelmBuckley …
5 retweets
nigelwnw
3:56pm via Hootsuite
@seanhumby @BridwellDevon Thanks for a fantastic#BNSW lunch, amazing venue
4 retweets
RachelmBuckley
3:10pm via Twitter for iPad
Great event today @BridwellDevon @seanhumby stunning venue ! #networking #BNSW @TheFamilyLawCo
5 retweets
HRDeptExeter
10:20am via Hootsuite
#BNSW Disability Confident seminar today with @catt_chrisat @BridwellDevon Looking forward to seeing everyone @seanhumby
2 retweets
nigelwnw
9:54am via Hootsuite
RT @seanhumby #BNSW event @BridwellDevon looking forward to welcoming members & guests for Networking Lunch
> ditto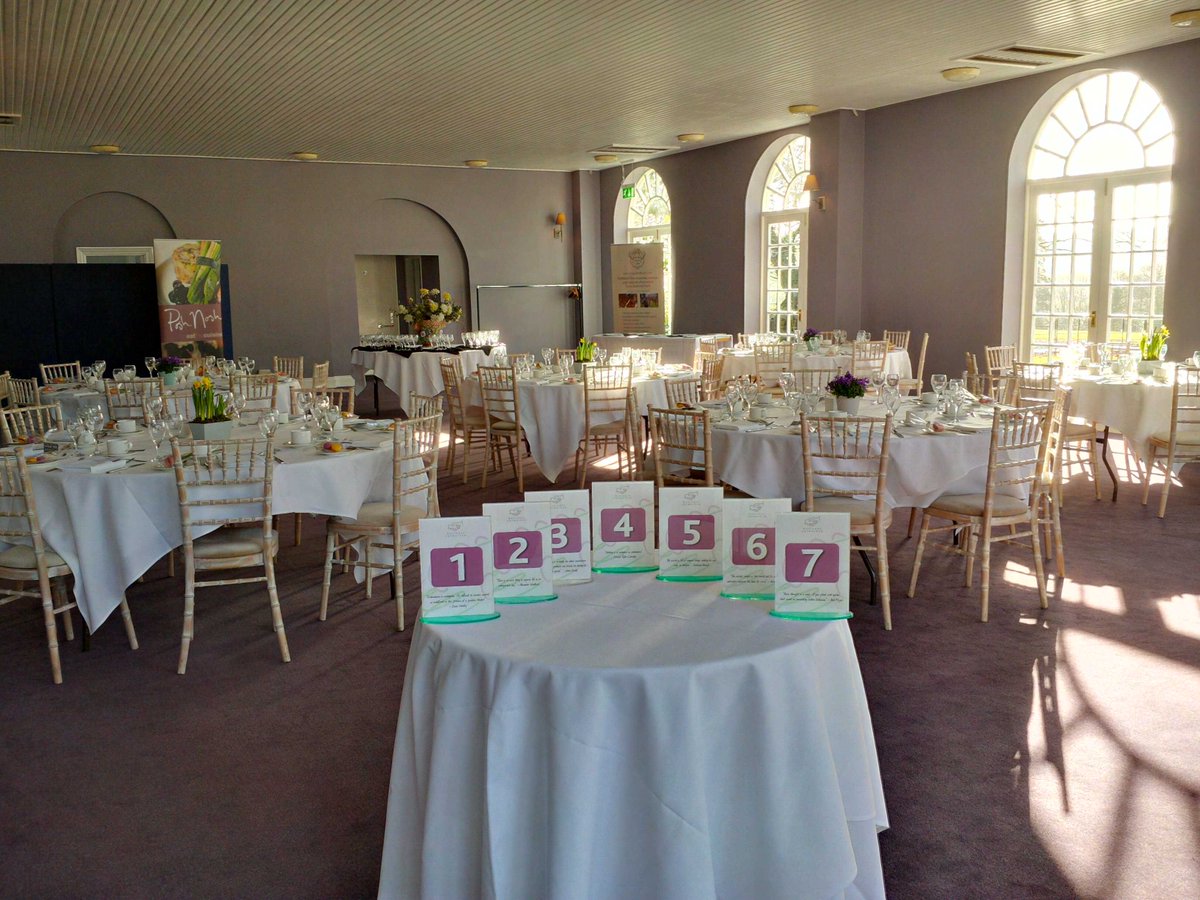 devonbizexpo
9:08am via Hootsuite
Looking forward to going @seanhumby Networking Lunch @BridwellDevon today along with @sladeswc #bnsw
3 retweets
StraightMktng
9:07am via TweetDeck
@PDCExeter @seanhumby @BridwellDevon Very nice, enjoy!
Show Conversation
PDCExeter
9:06am via Twitter for iPhone
.@StraightMktng @seanhumby @BridwellDevon Yes! Beautiful day for it 😉
2 retweets
Show Conversation
StraightMktng
9:04am via TweetDeck
@PDCExeter @seanhumby @BridwellDevon Ooh are you going to @BridwellDevon for lunch?
2 retweets
Show Conversation
PDCExeter
8:41am via Twitter for iPhone
Looking forward to catching up with @seanhumby today @BridwellDevon #networking #exeter #BNSW 👍
1 retweets
nigelwnw
8:40am via Hootsuite
RT @seanhumby: Just had a cancellation for #BNSW event tomorrow @BridwellDevon DM me if you want a place booked! wp.me/p1UdDl-5wY
claireextrahelp
8:29am via Twitter for iPhone
Looking forward to networking in #Exeter today #BNSW@louiseextrahelp @seanhumby @MeganHumby
2 retweets
louiseextrahelp
8:06am via Twitter for iPhone
Networking in Exeter today with @claireextrahelp@seanhumby #BNSW
3 retweets
stageengage
8:03am via Twitter for iPhone
@BridwellDevon @Posh_Nosh @devonwedding@TouchofHart1 @seanhumby looking forward to it 🙂
4 retweets
Show Conversation
RachelmBuckley
7:35am via Twitter for iPad
It's going to be a beautiful day today – looking forward to seeing @BridwellDevon in all its glory @seanhumby#networking #BNSW
2 retweets

TouchofHart1
6:49am via Twitter for iPhone
#venison #Charcuterie samples going out to @BridwellDevon #business networking #lunch guests with @seanhumby today. #gametoeat
6 retweets

BridwellDevon
Mar 03, 11:13pm via Twitter for iPhone
Our trusted quality #event partners tomorrow are @Posh_Nosh @stageengage @devonwedding@TouchofHart1 @seanhumby & Bray Valley Wines #bnsw
10 retweets
nigelwnw
Mar 03, 8:55pm via Echofon
RT @seanhumby: RT @BridwellDevon: Tomorrow we'll be#networking in style as we are host for @seanhumby#BNSW
> looking forward to visiting
2 retweets
RachelmBuckley
Mar 03, 6:50pm via Twitter for iPad
@BridwellDevon @seanhumby @Posh_Nosh really looking forward to it #networking #bnsw
2 retweets
Show Conversation
seanhumby
Mar 03, 6:06pm via Hootsuite
RT @BridwellDevon: Tomorrow we'll be #networking in style as we are host #venue for @seanhumby #BNSW #event! Lunch in our orangery will…

BridwellDevon
Mar 03, 6:03pm via Twitter for iPhone
Tomorrow we'll be #networking in style as we are host#venue for @seanhumby #bnsw #event! Lunch in our orangery will be scrummy @Posh_Nosh
4 retweets